hi sorry my posts are behind on here , the site seems to be down alot , so you can get caught up on Ratsun .................
My little white D21's engine decided to blow the head gasket , so I pulled the head to see what was going on , yup the gasket was bad along with the cam chain sliders etc.

Wow I couldn't believe the price of the parts !!! head gskt set and bolts over $300 and the cam chain set complete was over $500 !!!

So I used my spare engine , took the best external parts from both and put it in , runs strong .

So that used up my time for Blue Thunder this week ...........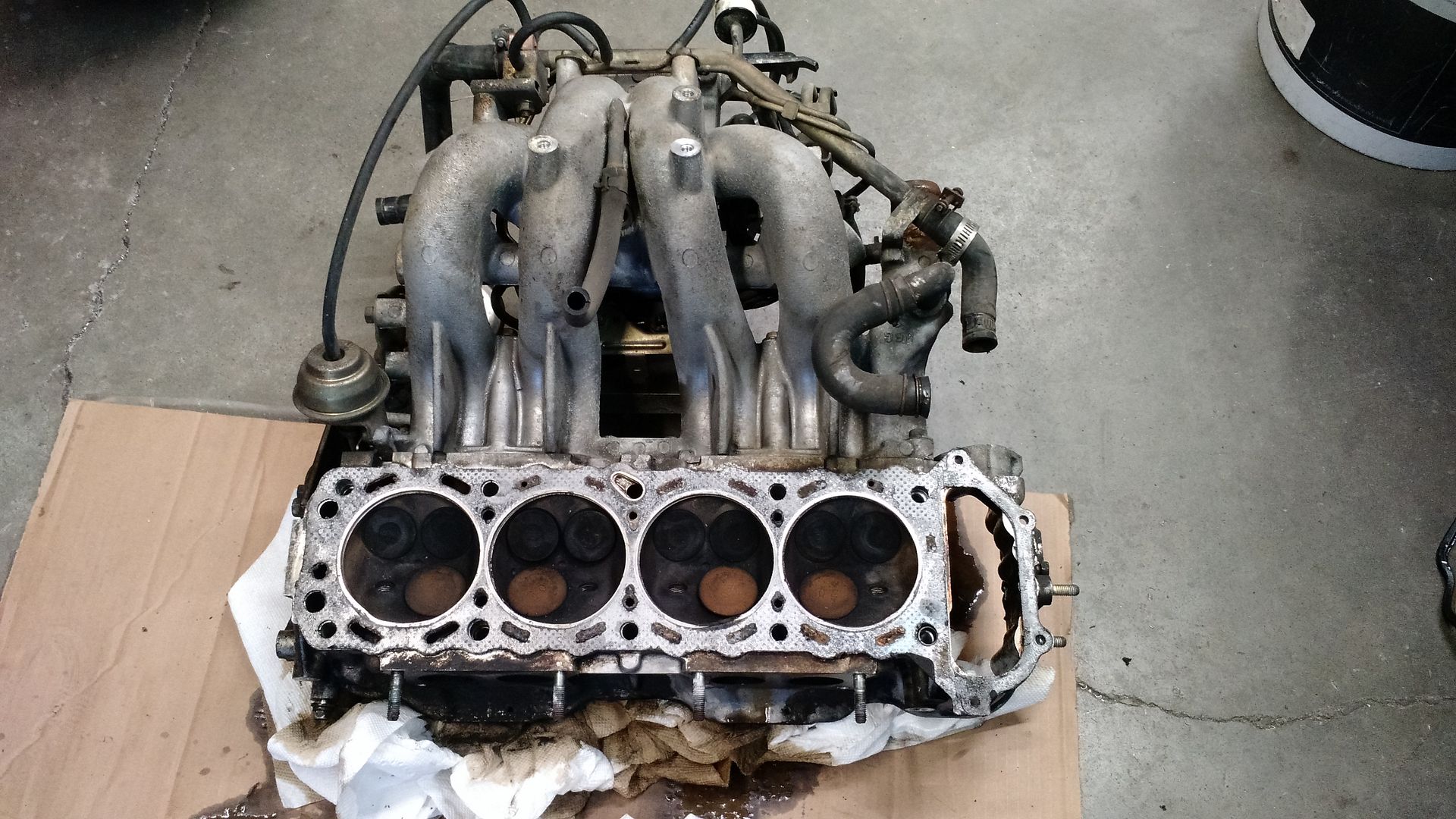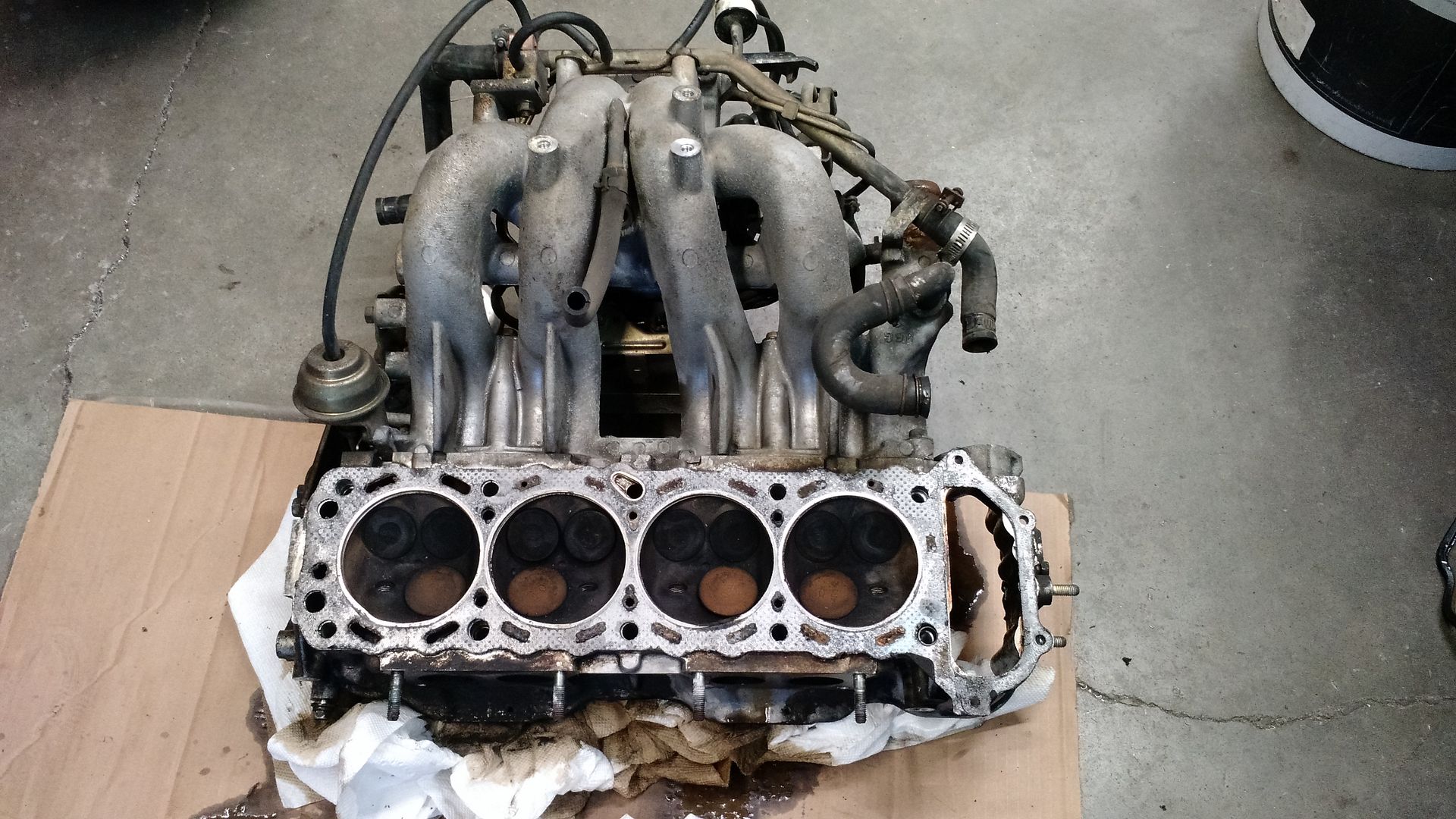 Edited by Fast720 - 04 Feb 2018 at 1:04pm